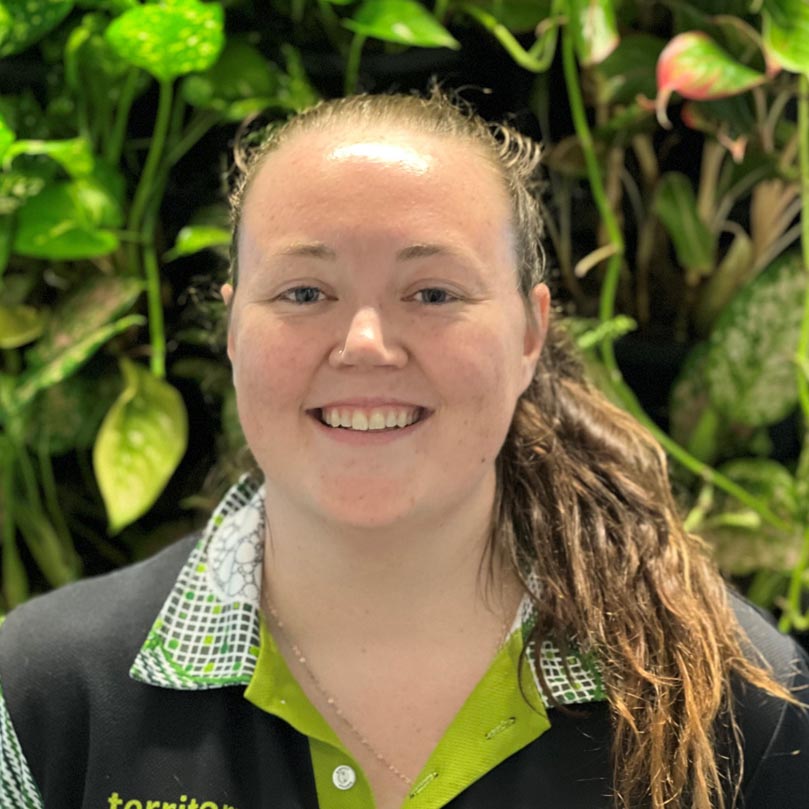 Alison McGowan
Occupational Therapist
Alison graduated with a Master of Occupational Therapy from Curtin University in 2019. As part of her degree, she completed placements in the areas of hand therapy and paediatrics and has worked in the areas of hand therapy and vocational rehabilitation since graduating. Alison has interests in upper limb conditions, neurological conditions and working with children. She is passionate about building profound connections with clients and assisting them to achieve their meaningful goals.
As someone who was diagnosed with hearing difficulties as an adult, Alison is also enthusiastic about working with hearing impaired clients. She understands the importance of being understood and is passionate about improving awareness of alternative communication techniques for these clients. Alison is also working her way through the Auslan learning pathway and enjoys practicing her skills with others.
During dry season weekends, you will likely find Alison out camping and exploring the Top End, while simultaneously keeping an eye on how Fremantle are doing in the AFL. In the wet season, Alison is a keen supporter of AFL football in the NT while playing wheelchair basketball for TTS Wheelies.
Get in touch